Who We Are
Experienced, respected, highly skilled professionals led by a national Emmy award winning director
CEO Paul Serafini | Awards | Affiliations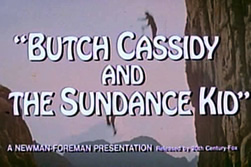 The movie was Butch Cassidy and the Sundance Kid. I was very young and this was my first movie experience. The posse was closing in on Redford and Newman who were trapped on top of a 100-foot high rock ledge that dropped off into the raging river below. To make matters worse, Sundance couldn't swim! All seemed hopeless. Then, the jump—it was exhilarating. The audience laughed, gasped, and cheered, all at the same time. I was in awe. This image stuck with me. That's the power of great storytelling. And that's the fascination that movies have held for me my entire life.
Angelina Pictures was born out of the idea that without a great story, you have nothing, regardless of the medium. Whether it's a feature film for families, a television series for kids, a commercial for a new car, or an industrial video for a telecommunications company, great storytelling creates a connection with your audience. That's what we specialize in at Angelina Pictures. Our team has jumped from the ledge many times, but fortunately, we all know how to swim and we always use a harness. Each project we do is as exhilarating for us as that jump back in 1974.
CEO Paul Serafini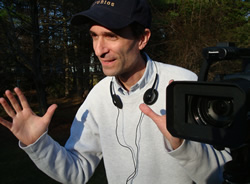 Angelina Pictures' CEO Paul Serafini is a Daytime Emmy Award winner and a nine-time national Daytime Emmy nominee. He has directed and/or produced over 300 episodes of national television, countless national promos, industrial films, and web videos, and directed an award winning independent mini-feature film in 2010. He has worked with such companies as Paramount Pictures, Nickelodeon, Disney, PBS/WGBH, Universal, and TimeWarner. He specializes in family entertainment and has lectured at Harvard University. In addition to his directing and producing skills, he is an experienced show runner, regularly managing large staffs and multi-million dollar budgets. His other awards include multiple Parents' Choice awards, U.S. International Film & Video Festival awards, and New York Festival awards.
Awards
Daytime Emmy Award winner

Nine-time Daytime Emmy nominee

U.S. International Film & Video Festival Awards

New York Festivals Awards

WorldFest Houston Awards

PROMAX Award

Parents' Choice Awards

iParenting Awards
Affiliations